Presentation by Dr. Katherine Gregory
Investigating Gut Health and the Microbiome of Premature Babies
Join leading expert Dr. Katherine Gregory as we investigate gut health and the microbiome of premature babies with the goal of developing new approaches to neonatal nutrition and care.  This involves an analysis of the bacteria that live within the premature baby's intestine, which we believe plays an important role in how they grow and develop during infancy and childhood.  We aim to harness the microbiome to improve the long-term well-being of premature babies.
During this webinar, you'll learn about:
Intestinal biology during early life
The relationships between microbes and host cells
Clinical factors that impact the establishment of the intestinal microbiome during early life
Child health outcomes that are influenced by gut health and the intestinal microbiome
Opportunities to therapeutically manipulate the intestinal microbiome to improve health outcomes
There is a Q&A session at the end of the presentation.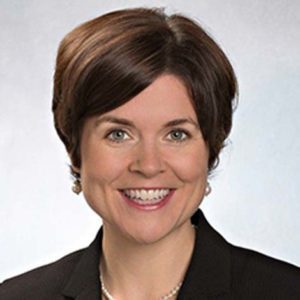 About the Speaker:
Katherine Gregory, PhD, RN, FAAN
Associate Chief Nurse for Women's and Newborn Health, Research and Innovation
Brigham & Women's Hospital
Assistant Professor of Pediatrics
Harvard Medical School
Dr. Gregory has dedicated her research and clinical career to improving health outcomes for preterm infants and their families, focusing primarily on GI diseases, nutrition, the microbiome, and its role in gut health for these fragile patients.  She is currently the Associate Chief Nurse for Women's and Newborn Health and Research and Innovation at Brigham and Women's Hospital and an Assistant Professor of Pediatrics at Harvard Medical School.
Dr. Gregory received her BSN from SUNY Binghamton, her MSN from The University of Pennsylvania, and her PhD from Boston College.  Dr. Gregory began her work as a registered nurse more than 20 years ago and has practiced in the Neonatal ICU at Crouse Hospital in Syracuse, NY and at the Tufts Medical Center in Boston, MA.  Prior to coming to Brigham and Women's Hospital in 2014, she was a tenured Associate Professor of Nursing at Boston College.  Dr. Gregory is a dedicated mentor, administrator, and widely published researcher.  She has a presented nationally and internationally.  She is the Editor of the Journal of Perinatal & Neonatal Nursing, visiting professor of Nursing at Boston College and the Institute of Health Professions.  In 2018, Dr. Gregory was inducted as a Fellow in the American Academy of Nursing.