Presentation by Dr. Henry C. Lee.
During this webinar you will learn about:
Neonatal health disparities arise from multiple levels including structural racism in society and in the healthcare system.
Quality improvement can address behavioral factors, systems factors, and individual factors in the goal of advancing health equity.
Data concerning perinatal health disparities can inform policies and advocacy in order to improve maternal and neonatal health.
Health equity groups at the NICU, hospital, and state level can work together to diagnose and treat disparities in processes and outcomes.
Strategies of quality measurement in the NICU can facilitate the identification and tracking of health disparities, in order to spur quality improvement.
There remain many gaps in our ability to measure and improve quality in regard to family centered care.
There is a need to pay close attention to how quality improvement work in the NICU can advance, and not perpetuate or exacerbate disparities.
There is a Q&A session at the end of the presentation.
About the Speaker
Henry C. Lee, MD
Division of Neonatology
Stanford School of Medicine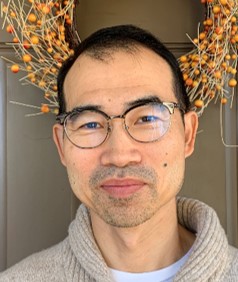 Dr. Henry Lee is Associate Professor of Pediatrics (Neonatology) at Stanford University. He serves as Chief Medical Officer of the California Perinatal Quality Care Collaborative, an organization of 139 NICUs committed to improving the quality of care for California's mothers and most vulnerable infants. His research projects, which have been funded by the NIH and AHRQ, include perinatal epidemiology and health disparities, and evaluation of implementation strategies for neonatal care, including for breastmilk provision and delivery room management. He has served as co-chair of the Neonatal Resuscitation Program Steering Committee of the American Academy of Pediatrics and is a member of the American Pediatric Society and Society for Pediatric Research.