Presentation by Jae Kim, MD, PhD.
During the presentation, Dr. Kim will:
Review the different nutrition epochs in the preterm nutrition journey from birth to discharge
Discuss the various attempts to standardize the approach to nutrition along the nutritional journey and the evidence supporting their use
Highlight the various points where clear nutritional gaps occur and how we may be able to address them
Summarize the approach to effecting change in nutrition strategy in the NICU through building a quality improvement team and how collecting the appropriate data is essential to optimizing the growth and development of vulnerable preterm infants
There is a Q&A session at the end of the presentation.
About the Speaker:
Jae Kim, MD, PhD
Director, Division of Neonatology
Cincinnati Children's Hospital Medical Center
Professor, UC Department of Pediatrics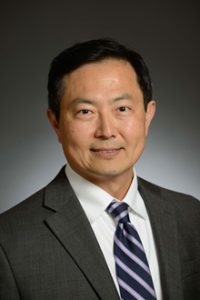 Dr. Jae Kim is the Division Director of Neonatology in the Perinatal Institute at Cincinnati Children's Hospital Medical Center and a Professor of Pediatrics at the University of Cincinnati. His special areas of clinical and research discovery include neonatal nutrition, neonatal bowel injury, point-of-care ultrasound, resuscitation and the microbiome. He oversees neonatal clinical and translational research with a core clinical research team at CCHMC. He led the nationally recognized premature infant nutrition program called SPIN (Supporting Premature Infant Nutrition) and helped found the UC Health Mothers' Milk Bank in San Diego. He is an active member of the American Academy of Pediatrics Committee on Nutrition. He is co-author of the Best Medicine: Human Milk in the NICU. He was a nutrition and growth expert for the California Perinatal Quality Care Collaborative "Grow, Baby, Grow".