By: Justine Levesque, Clinical Analyst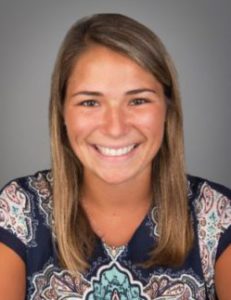 My drive to become a physician all began on a medical mission trip to the Dominican Republic back in 2014. My eyes were opened to extreme health disparities and inequitable care, sparking my need to combat these inequities. At that time, I didn't know how I would achieve this goal or what my path looked like, I just knew one day I would make it happen. From that trip on, my healthcare exposure continued with trips back to these villages in the DR and was supported by physician shadowing, working as a pharmacy technician and an ABA therapist. I supplemented this clinical exposure with benchwork, trying my best to develop into a well-rounded pre-med student.
This goal to develop into a well-rounded physician prevailed when Tracy and Tammi offered me the opportunity to join the team in 2018. After being founded in 2016, Astarte Medical was still in its very early stages with much emphasis on early software and business development. While this was a sector I was entirely unfamiliar with, I stepped outside of my comfort zone and, slightly petrified of the unknown, joined the team. I most definitely have to thank my younger self for taking this leap of faith.
The reason I need to thank my younger self, though, is not strictly for the incredible opportunities I've had and the connections I've made. I need to thank myself for my exposure to the side of medicine that most people forget exists – the research & development of technology that allows us to further medicine daily. Healthcare is such a complex sector, and many are unaware of how its different parts come together. Especially in the pre-medical world, this aspect of medicine is entirely overlooked. Students are pushed to build their resumes, focusing on clinical experiences and research, and this is exactly what happened to me. I was told time and time again to shadow more and more doctors and ask every professor I knew to engage in lab work with them. No one ever suggested exposure to the technological sector of healthcare, though, which does such a disservice to the future doctors of America.
As technology becomes a more prominent aspect of our daily lives and allows us to preserve life, it has made its way to become an essential aspect of healthcare. With this technology, of course, comes research, business development, marketing strategy, etc. These are all areas I've had exposure to, that most of my peers unfortunately haven't. With Astarte Medical's focus on preterm infants, I've learned of the gaps in our healthcare system for this tiny population and the unmet market needs that exist. I've engaged in research into the evolving literature, brainstormed our next steps to improve quality of life, and swam in raw data, sifting through for patterns and trends to improve the future for preterm infants. I've found myself more than frustrated at times. I've wanted to throw my laptop out the window. I've screamed at excel more than I care to admit. But in the end, it's these experiences that have given me insight into just how difficult it is to progress technology and find solutions to unanswered problems in healthcare.
As I go forth in my medical education, I without a doubt will be taking all I've learned from my experiences with Astarte Medical, collaborating with my peers to progress medicine. Working for a start-up has taught me that thinking outside of the box is paramount and that creativity is essential. Working with a small team has taught me to hold myself accountable for everything I do and pushed me to dig down deep and work through challenges rather than pass off the work when things get difficult. Working on the business side of healthcare has taught me that while transactions and money are essential to the overall system, empathy and a deep concern for the target population must drive research, discovery, and development.
Next month, I will be embarking on my medical school journey at Wake Forest School of Medicine, and while I'm deeply saddened to leave Astarte Medical, I'm excited to take my improved worldview, broadened perspective, and increased knowledge to my medical career. I'm confident that because of my time with Astarte Medical, I will be a much more well-rounded physician than if I hadn't stepped outside of my comfort zone three years ago. I need to extend a sincere thank you to Tracy and Tammi for building such an amazing company from the ground up, always fighting to improve the lives of preterm infants despite obstacles, and always supporting my dreams. Astarte Medical is rooted in family-values, which shows through both in the workplace and in the company's mission. I very much look forward to watching the company continue to grow and flourish as I grow into a physician. Together, I'm confident we can lead with empathy to improve health for all.