Presentation by Dr. Richard Schanler
During this webinar, you will hear Dr. Richard Schanler discuss the following:
Beneficial aspects of human milk specifically for preterm infants
Reasons for and types of human milk fortifiers
Compare donor milk with mother's own milk
Discharge planning to include human milk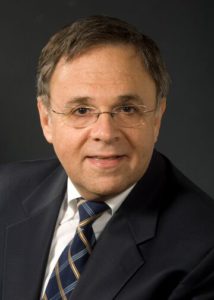 About the Speaker:
Richard Schanler, MD
Program Director, Fellowship in Neonatal-Perinatal Medicine
Cohen Children's and Northwell Health
Dr. Richard Schanler is Program Director for the Fellowship in Neonatal-Perinatal Medicine at Cohen Children's Medical Center and Northwell Health in Long Island, New York. He is Professor of Pediatrics in the Department of Pediatrics at Zucker School of Medicine at Hofstra/Northwell, and Research Investigator at the Feinstein Institutes for Medical Research of Northwell Health.  Nutrition in the NICU is his major research and clinical interest. He has conducted studies focusing on the effects human milk on the recipient premature infant, and the how processing effects the composition of human milk.
He has over 100 publications in this area.  Dr. Schanler is a member of the American Pediatric Society, Society for Pediatric Research, and the American Academy of Pediatrics. He is a former President of both the Academy of Breastfeeding Medicine and the International Society for Research in Human Milk and Lactation. He was a past Chair of the American Academy of Pediatrics' Section on Breastfeeding, and is the Senior Editor of the AAP/ACOG Breastfeeding Handbook for Physicians, now completing the third edition. He is the 2020 recipient of the AAP Samuel J. Fomon Nutrition Award.