Presentation by David H. Adamkin, MD
Key talking points for this presentation include:
Human milk confers health benefits in both the short and long term.
Prevention of NEC is critical for healthcare providers in the NICU.
Unfortified human milk does not provide sufficient amounts of nutrients
for VLBW infants.
Postnatal Growth Failure from inadequate nutrition is associated with
poor neurodevelopmental outcomes.
Despite standard fortification of human milk, many VLBW infants still
have suboptimal growth.
Further research and development are necessary to assemble macro
and micronutrient content and immunologic potency.
Targeted individualized fortification guided by human milk analyses is
gaining popularity, but not all NICUs will be able to perform these
studies. However, improving fortifiers and the application and
interpretation of these analyses are needed.
There is a Q&A Session at the end of the presentation.
About the Speaker
David H. Adamkin, MD
Emeritus Professor of Pediatrics
University of Louisville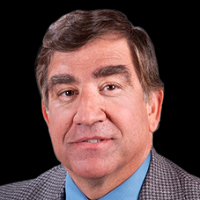 Dr. Adamkin is an Emeritus Professor of Pediatrics at the University of Louisville. He served as Director of Fellowship for 15 years and Division Director for 25 years. His research interests include neonatal nutrition and neonatal hypoglycemia. He has authored over 120 peer review publications, 45 book chapters, and 5 books. He continues to work with industry on the development of donor human milk products and fortifiers.
He received an Honoris Causa from Poznan University of Medical Sciences for his work in Neonatal Education, education awards from the Southern Society for Pediatric Research, and the Avroy Fanaroff education award from the American Academy of Pediatrics Perinatal Section.