Let's Talk About Infant Nutrition!
By: Rodney L. Jones, Principal Engineer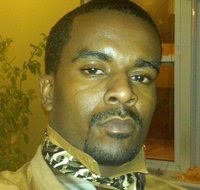 Infant nutrition may refer to various substitutes for mother's breast milk, such as baby food, formula and more.  Today, even as just about every aspect of everyday life is engulfed and transformed by the wildfire of a pandemic which still rages and smolders, far from the ash heap of various industries, the infant nutrition market is expected to see continued growth, with an estimated CAGR of about 6% for the forecast period 2020-2025. Factors propelling the sector's growth include: a rise in the working mom population, higher familial spending on baby health, and rising demand for organic baby food.1
Organic food in general is one of the fastest growing sectors in the food industry, seeing double digit growth in most developed markets, as opposed to single digit growth of "conventional" food products. Globally there appears to be a general parental desire to feed babies healthier and higher quality foods. Additionally, working mothers are thought to be more dependent on processed infant nutrition products, thus the rise in the working mother population is in turn leading to higher growth in consumption of organic and higher quality infant nutrition products.
Infant nutrition may also refer to the process(es) of providing the infant the food and nutrients necessary for its growth and development, or the examination of those processes, which may be described, on some level, as various inputs and outputs.
As you can probably imagine, recent advancements in the realm of infant nutrition create opportunities and have implications for technology and data-driven applications such as NICUtrition® by Astarte Medical, software designed to standardize feeding and optimize nutrition for preterm infants in the neonatal ICU. In general, we have greater insights into an infant's nutritional needs, but not exactly any widely accepted consensus on minimum nutrient requirements for babies, even preterm infants.
Although there are still vastly differing perspectives when it comes to defining an infant's nutritional needs, with each hospital or NICU having its own feeding protocols, there does seem to be greater understanding and overall knowledge regarding infant nutrition in general. Of great importance is the awareness that nutrition goes beyond the nutrients in your food. We may use the term "the nutrition spectrum" to refer to the various aspects of nutrition: nutrients, functional components, microbes, and techno-social factors. We recognize that we must have an awareness of the entire nutrition spectrum in order to help ensure healthy growth and development, especially with the particularly vulnerable class of patients known as preterm infants.
Technology such as human milk analyzers can provide increased visibility into the nutrient content of breast milk, both donor breast milk as well as mother's own milk. Other technology applications include informational analysis of data from across the nutrition spectrum, eventually using artificial intelligence or machine learning for predictive or intelligent analysis of nutrition spectrum data. Automatic patient weighing devices could also help provide insight into feed volumes, especially increased precision for amount consumed.
As our own NICUtrition® software is largely focused on feedings, it seems there could be value added with the implementation of personal assistant-esque functionality, which could offer timely reminders about feedings, or promptly alert clinicians of emergent conditions which may be derived from or suggested by nutrition data, from various aspects of the nutrition spectrum. With the NICUtrition® platform, we are of course already providing more and more helpful visualizations to illuminate important nutrition data and other patient conditions. From a user experience perspective, it seems likely we will see increased integration of the platform's features and functionality, specifically those providing insights across the nutrition spectrum, in order to support clinicians with increasingly holistic or interdisciplinary (multi-omics) approaches to patient care.
_______________________________
1 https://www.mordorintelligence.com/industry-reports/infant-nutrition-market