By:  Tracy Warren, Co-founder and CEO
On a weekly basis I'm asked "how did you end up working in the field of neonatal nutrition?"  An MBA with a venture capital background, it's a legitimate question. I'm not a clinician, or researcher, so why?  How?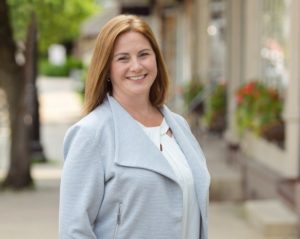 It's simple: I see a tremendous business opportunity to do well by doing good.  Preterm infants are the most vulnerable patients in the world.  They're complex to manage clinically, their care consumes outsized health care dollars, and their long-term outcomes are poor relative to their term counterparts.  From the minute I met my co-founder, Katherine Gregory, PhD, RN of Brigham & Women's Hospital, I knew this was my path forward.  Solving a real need for patients to improve long-term health.  The MBA in me said "the reality is there is an identifiable market, significant pain points and no one offering a solution to patients and their families; in summary, it's good business. " 
As a for-profit enterprise, what's important from the get-go is to identify the business model, the capitalist elements the clinicians would rather ignore.  Thankfully it's my expertise and I don't apologize for it.  Any great technology, to grow, scale and evolve needs capital and access to top talent.  It is very difficult to do that in a non-profit setting.  We seek to build wealth for investors so that they fund our company and in turn, we can grow and meet the needs of these tiny babies and their clinical teams.
Hospitals are the first to tell you they are non-profit with limited budget, especially in the era of COVID-19.  NICUs, in fact, are one of the most profitable units in a health system.  Yes, hospitals make profits. How do you think they fund new buildings, programs, recruit staff?   But even a profit center needs a "business case" to drive adoption of a new technology.  We had to work hard to pair our desire to improve outcomes with a business case to hospital customers.  Yes, economics rule the day, even in health care.  Especially in health care.
We are fortunate to have chosen an area of medicine where the stakes are high: nutrition is costly, each day in the NICU is expensive, and patients stay for a long time.  In particular, neonatal nutrition can be extremely expensive, whether it's parenteral nutrition (IV bags) or human milk fortifiers.  Limited suppliers have created near monopolies in nutrition and costs can range from $1400/day to $180/mL, respectively.  Imagine paying $360 for your double espresso.  Therefore, getting this right – each baby getting appropriate nutrition to ensure optimal growth – is good for patients and for the bottom line.  
In selling our platform, NICUtrition®, we are careful to create both qualitative and quantitative benefits of our platform for our hospital customers.   Qualitatively we intend to demonstrate optimal growth, less growth failure, earlier transition to enteral then oral feeding, improved nursing workflow, and less practice variability in feeding.  Quantitatively, we leverage Nationwide Children's Hospital and other studies targeting a shortened length of stay, fewer PN (parenteral nutrition) days, fewer central line days, which can lead to CLABSIs (central line associated blood stream infections, a hospital acquired condition for which institutions do not receive reimbursement), and more targeted use of [overpriced] human milk fortifiers.  For an average medium-size hospital (500-750 NICU admissions/year) we can demonstrate 7-10x return on investment each year with our platform.  
Beyond economics, what will cause a hospital to buy and implement NICUtrition?  As in many fields, the complexity of delivering care has outpaced the capacity of a single individual to acquire, assess and implement what's necessary for such a heterogenic population.  Thus the need for software, data analytics and harnessing the power of processing to optimize care.   Our platform, NICUtrition, is an essential tool to support feeding and nutrition-related decision making in the neonatal intensive care unit (NICU) or intensive care nursery (ICN) as some call it.  Having recently read The Checklist Manifesto by Dr. Atul Gawande, I realized NICUtrition provides that "checklist" of activities and desired behaviors which are instantiated within a hospital's feeding protocol.   Dr. Gawande shared his research, observations, and experience in designing and implementing a surgical checklist in conjunction with the WHO.  Borrowing from industries such as construction and commercial airlines, he highlighted an individual's need to use simple, straightforward interfaces, in his case, a checklist (for us, a user interface) to deliver pertinent information to stakeholders who depend on one another, whose shifts and roles change over time or among teams, or transfer responsibilities throughout a project or a surgery.  The checklist holds it all together.
I'm honored to have co-founded a company that understands the business of neonatal nutrition and has built a credible, scientifically-validated suite of tools to improve care and outcomes for our tiny babies.  Hospitals are big business, there's nothing wrong with a small start-up vying for a piece of the pie, especially when our most fragile patients stand to gain from our success.