Join leading experts Dr. Sharon Groh-Wargo, David Genetti, Carrie Smith, and Whitney Duddey as we kick off our Pathway To Nutritional Excellence Webinar Series.
During this webinar, Dr. Sharon Groh-Wargo will help identify members of the NICU nutrition team, describe roles and responsibilities of the NICU registered dietitian nutritionist, review what is known about NICU RDN staffing, and present preliminary results from a national survey of level III and IV NICUs.
David Genetti will discuss how enteral feeding protocols can take many forms, the wide range of diversity in basic features of existing feeding protocols, and how evidence-based recommendations continue to coalesce on many facets of nutrition.
Carrie Smith and Whitney Duddey will discuss their experience implementing a state-of-the-art milk lab at Cincinnati Children's Hospital, including:
– Understand rationale and potential barriers for implementation of a milk lab
– Identify key stakeholders for implementation of a milk lab
– Analyze current state and plan the change to ensure best practice for the future
– Evaluate important factors when developing an implementation timeline
– Design a space that ensures safe, accurate and consistent storage and preparation
There is a panel discussion and Q&A at the end of the presentations.
Continuing Education Credits will be offered for RDs upon request.
ABOUT OUR SPEAKERS
Sharon Groh-Wargo, PhD, RDN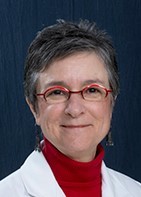 Dr. Groh-Wargo is a Registered Dietitian Nutritionist and Professor, Nutrition and Pediatrics, at Case Western Reserve University School of Medicine in Cleveland, Ohio.  Dr. Groh-Wargo has over 40 years of experience, is a nationally known speaker and researcher, and has authored numerous publications on neonatal nutrition including contributions to the Academy of Nutrition and Dietetics' Pocket Guide to Neonatal Nutrition, and Infant and Pediatric Feedings: Guidelines for Preparation of Human Milk and Formula in Health Care Facilities.  She participates in the BEGIN Project – Breastmilk Ecology: Genesis of Infant Nutrition – sponsored by the NIH in cooperation with the Academy of Nutrition and Dietetics, which was convened to investigate human milk as a unique biological system. Dr. Groh-Wargo received the Academy of Nutrition and Dietetics' Medallion Award in recognition of her professional contributions.
David Genetti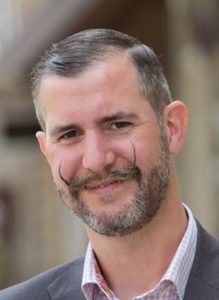 David Genetti is the Chief Technology Officer at Astarte Medical.   In this role, David has oversight of all product development and customer engagements, including analysis and technical implementation of feeding protocols.  In this capacity, David has reviewed and analyzed dozens of feeding protocols from a diverse spectrum of NICUs and hospitals across this country and globally.  David holds an A.B. in Molecular Biology from Princeton University.  Prior to joining Astarte Medical David served as CEO of Affirmative Prescription Solutions – a clinical decision support company focused on the opioid epidemic.  David has additionally held executive and founding roles in technology and financial services organizations, with a consistent focus on delivering best in class solutions to intricate, nuanced challenges.
Carrie Smith, MS, RD, CSP, LD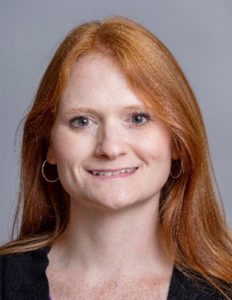 Carrie Smith is a registered dietitian and clinical manager at Cincinnati Children's Hospital Medical Center in Cincinnati, Ohio. She received her bachelor's degree in General Dietetics and master's degree in Community Nutrition from Eastern Kentucky University. She is currently a Certified Specialist in Pediatric Nutrition. Carrie started her career at UC Health in Cincinnati, Ohio and has been a dietitian for almost 18 years, spending the last 8 ½ years at Cincinnati Children's. She has worked in a combination of adult and pediatric areas over those years with the majority of her career providing nutrition support for the Neonatal Intensive Care Unit. She has been a part of multiple research and quality improvement projects (including the implementation of a state-of-the-art milk lab at Cincinnati Children's) and is an author or co-author on multiple articles and book chapters. Carrie is a mom to 2 wonderful children, ages 13 and 9.
Whitney Duddey, MHA, RD, LD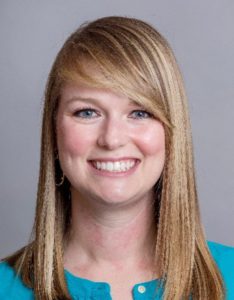 Whitney Duddey is a Registered Dietitian and Clinical Manager within the Nutrition Therapy division at Cincinnati Children's Hospital Medical Center (CCHMC) working directly with the Nutrition and Dietetics Technicians, Registered (DTR) and the Human Milk and Formula Center (HMFC).  Whitney's passion is supporting the people and processes that provide direct care for our patients.  Whitney has ten years of nutrition management experience.  Prior to arriving at CCHMC, she served as the Clinical Nutrition Manager and Dietetic Internship Director at University of Kentucky Hospital and Kentucky Children's Hospital (KCH) in Lexington, KY, where she supervised the Clinical Dietitians, created the Feeding Tube Placement Team, and oversaw the opening of the Infant Nutrition Center.  She earned her bachelor's degree in dietetics and her master's in health administration from University of Kentucky.  Whitney is an active volunteer with the Academy of Nutrition and Dietetics and a proud mom to an active toddler boy.