Differential Outcomes for Black Infants in the NICU
By: Brandi Givens, RD, IBCLC
The Black Lives Matter movement has not only increased awareness of racism, but it has also vitalized a focus on racial disparity in healthcare, including concerns touching our most vulnerable population: infants in neonatal intensive care units (NICU).
NICU care disparity has been recognized for decades but continues to be disheartening. The most recent statistical information from the Center for Disease Control, the U.S. Department of Health and Human Services Office of Minority Health, and a 2019 review of published studies continues to reveal disparate health conditions in babies of color. This confirms that change is desperately needed in our healthcare system.
These statistics disclose:
Preterm birth rates among Black women are 50% higher than white women.
Almost twice as many Black infants are born with very low birth weight compared to white infants.
Referrals for time-sensitive medical interventions take longer for Black infants than for white infants.
There are higher infection rates for non-white infants including necrotizing enterocolitis, and lower survival rates for infected Black infants.
There are lower rates of breast milk introduction and lower reported breastfeeding support for Black infants.
Black mothers reported being discouraged from kangaroo care more often than white mothers.
There are lower rates of recommended prenatal care among Black mothers.
NICU mortality rates for Black infants are more than double those of white infants.
It Starts with Maternal Care and Community Factors
Dr. Henry Lee, Associate Professor of Pediatrics (Neonatology) at Stanford University, recently presented a webinar for Astarte Medical titled, Data and Quality Improvement to Address Disparities in Neonatal Care and Outcomes. In his presentation, Dr. Lee pointed out that NICU health disparities, quality of perinatal care, and community support are all linked.
"It's not possible to address NICU disparities without first considering maternal health and social concerns," voiced Dr. Lee, who also suggests finding the root causes of disparity is a primary step to improving quality of care.
Dr. Lee points out that mothers in underserved communities often face challenges that contribute to preterm birth. Recent studies show that factors like higher exposure to pollutants and maternal stress lead to adverse birth outcomes. In addition, financial pressures and short maternity leave are barriers to parents' participation in their own child's NICU care.
Dr. Lee gave examples of programs that have been successful by first addressing the social context of families. "We must work across different sectors including public health to impact disparities," Dr. Lee encourages.
A Somber Revelation
While similar NICU care disparity statistics have been echoed for decades, a much more telling study was published September of 2020 in the Proceedings of the National Academy of Sciences by Dr. Brad Greenwood and colleagues. The study involving 1.8 million hospital births in Florida between 1995-2015 revealed that Black infant mortality rates were cut in half during NICU care with racial physician-patient concordance.
In other words, when Black infants were treated by Black physicians far less babies died than when in the care of non-Black physicians. The research additionally showed that same-race concordance was most beneficial with more complicated cases.
Interviewed on The Special Report with Areva Martin, Dr. Greenwood, Professor at George Mason University and Population Health Expert, discussed his concerns regarding reactions to the study, and identified what he believes should be the next steps.
"A lot of reactions that we've gotten is that Black patients should seek out Black doctors, and this is not the right conclusion." While Dr. Greenwood understood the propensity for mothers to do this, he pointed out that there aren't enough Black doctors to go around. He also emphasized that this would not solve the underlying problem, and that we need to get to a point where patients are receiving excellent care with and without racial concordance. Dr. Greenwood suggested that there is a need not only for more people of color to become medical professionals in maternal and infant care, but it is also important for medical students to gain experience in treating non-white patients.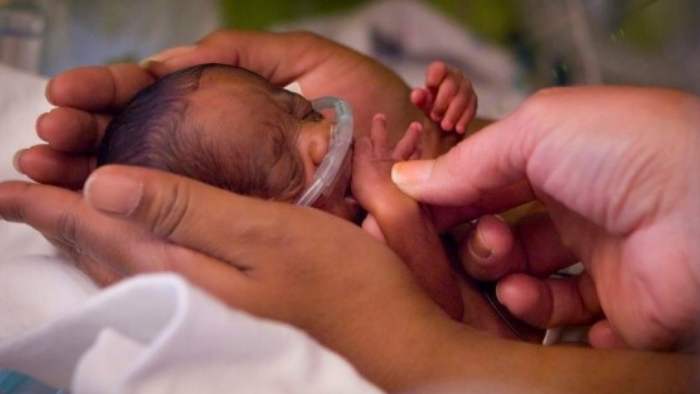 Possible Reasons for Racial Disparity
Dr. Greenwood pointed out that the reasons for disparities among non-white patients are ultimately unknown and there is need for more investigation. He was confident that the reason was not systemic bigotry, but likely a lack of information and training for medical professionals.
In a discussion published in Pediatrics called Racial/Ethnic Disparities in the NICU, the experts pointed out that non-white infants were more likely to be born in hospitals which were considered lower in quality. It was postulated that increasing the quality of those hospitals would result in better outcomes.
This, however, does not explain why there are better survival rates with racial concordance. The experts in the Pediatrics article also deduced that while hospital quality was a major factor, many of the racial disparities were under the control of the care providers. They discussed that there was a tendency among providers to practice as though the disparities were not amenable to change, and that providers may be incorrectly dismissing the disparities based on preconceptions of cultural behaviors.
Plan of Action
In another related article in the August 2019 issue of Pediatrics, reasoned that quality improvement is key to resolving racial disparities. The article urged readers to investigate five actions that are likely to facilitate change. Taken directly from the article, these five actions are recommended for improved NICU care:
Dispel myths of inherent advantage by African American preterm infants.
Approach quality improvement with a lens toward health equity.
Identify measures that provide a better understanding of both the type and quality of care.
To reduce infant mortality and disparities, ensure that all infants receive care in risk-appropriate facilities.
Research can be used to identify the drivers of disparities, as well as solutions, to ensure health equity.
The article concludes by pointing out that when similar actions for adult racial disparities have been taken, they resulted in improved care and reduction in outcome differences.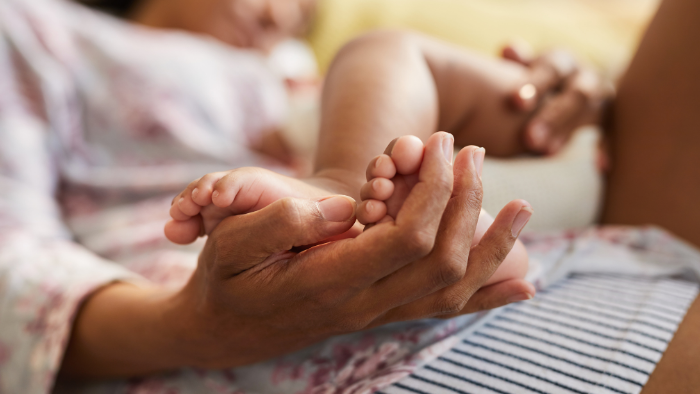 Solutions to Racial Disparity and Improved Outcomes in the NICU
Experts agree that finally recognizing and acknowledging racial disparities are only the first steps in closing the gap on healthcare equity. Robust studies, cultural education, and diversity in both health care professionals and study patients are needed to find concrete solutions. Noteworthy efforts are already being made in these areas.
For example, the California Perinatal Health Care Collaborative has launched a 31-member Health Equity Taskforce to improve healthcare outcomes for California's most vulnerable newborns and their families. This collaborative also has a subgroup focused on disparities in NICU care and discharge.
Dr. Lee encouraged health professionals to advocate for change in their own communities. "Politics is one way we can impact problems. We can talk to our legislators as health care professionals to impact outcomes."
The Black Maternal Health Momnibus Act is focused on improving perinatal healthcare for women of color. The Act includes twelve individual bills, each offering solutions to various gaps in care including grants to increase diversity at perinatal medical facilities, studies regarding discrimination in healthcare, and training for employees in maternity care settings. If the Act is passed, these robust improvements in maternal care will ultimately lead to healthier infant outcomes.
To conclude his webinar, Dr. Lee summarized a to-do list that included the need for improved data collection of both community social factors, and factors within the NICU setting.
To that end, innovative technology is also being created for quality improvement in the NICUs. For example, Astarte Medical's NICUtrition Equitable Care Intelligence (ECI) is an EMR-integrated platform for monitoring the care and associated outcomes of preterm infants. ECI enables unit-wide tracking of key care performance metrics by race and ethnicity throughout the patient journey from birth to discharge. Individual patient report cards generate a snapshot of the infant's health during his or her stay in the NICU relative to peers. ECI enables clinicians to identify disparities, design quality improvement programs, and track the impact of such programs over time.
 For more information on what you can do to address racial disparity, watch Dr. Lee's presentation, courtesy of Astarte Medical.