By:  Brooke Clark, Administrative Assistant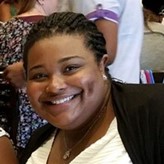 October is pregnancy and infant loss awareness month. 1 in 4 pregnancies ends in miscarriage, stillbirth, or infant loss. October is the month that we bring awareness. This is the story of my son, Alexander.
From the moment I found out I was pregnant, I was elated. I couldn't wait for my husband to get home so I could tell him the news. We were so excited to be parents. We did all the normal pregnancy stuff like talk about gender, names, who the baby will look like, etc.  I made my first prenatal appointment, and since I was a first-time mom, I didn't know what to expect.  The appointment was terrible. I had an ultrasound and the technician immediately pointed out that the baby had implanted very low in my uterus, which could indicate a sign of miscarriage.  After blood work, ominous conversations with the doctor about miscarriage being imminent, and another ultrasound, we finally got some good news.  There was a heartbeat! This was a good sign as only a small percent of women go on to have a miscarriage after a heartbeat is detected. My excitement grew, although I knew the "safe period" wouldn't start until I reached my second trimester.  I thought if I can make it till then, everything will be fine.
I made it to the second trimester, and I was in the clear. It was time to start telling friends and family that I was expecting, time to start a registry, sign up for parenting classes, think about a baby shower, etc.  Everything was great, and at my 20-week scan, I found out I was having a boy! I was over the moon.
A few weeks later my husband and I decided to take a babymoon to Florida and have some fun.  Two days into our babymoon, my membranes ruptured, or in other words, my water broke. I was admitted to the hospital and was told I'd have to stay in the antenatal unit until I reached 35 weeks. I was 25 weeks and was facing a 10-week stay in a hospital that was far from home.  I didn't truly grasp my situation.
Three days after I was admitted, my little guy decided to make his appearance. I knew it was too early, but I've heard of babies as young as 23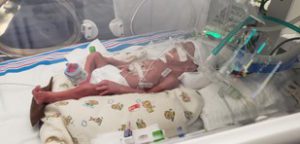 weeks surviving. I never thought my baby could die. I gave birth to my son, Alexander Thomas on July 8th, 2019, weighing in at 2 pounds and just 13 inches long. He was perfect with long legs and big feet like his dad and a full head of hair. I've never been more in love. Alex was promptly taken to the NICU as he needed support to breathe.  I knew we had a long road ahead of us because he was so tiny, but he was a fighter. The doctor explained to us that the road ahead would be tough and there are no guarantees.
Alex did great his first night, exceeding expectations.  The next day it was time to give Alex his first feeding, but Alex was having problems. His blood pressure kept dropping, and they couldn't figure out why. I didn't know it at the time, but this was the beginning of the end. They were able to stabilize him but not for long. The doctor sat us down and told us "Alex is very sick" and there was nothing they could do.
I got to hold my son for the first and last time as he took his last breath and as his heart beat one last time. Just 36 hours after he was born, something went horribly wrong and my son was gone. The days and weeks that followed were a blur and the hardest part was yet to come.  I was still in shock, but eventually the shock wore off, and I had to face the truth.  My baby was dead, and he was not coming back and there was nothing I could do.
Family and friends came to support us but eventually, everyone went home, and we had to return home too.  Life seemed to go on for everyone around us, but when your baby dies, your world comes crashing down.  Nothing made sense anymore, but little by little we picked up the pieces realizing our hearts would never be whole again.
One of the worst parts about having your baby die is that nobody talks about it. When in actuality, I love to speak about Alex.  Most people don't know what to say and end up saying nothing without realizing this is worse. My biggest fear is that Alex will be forgotten.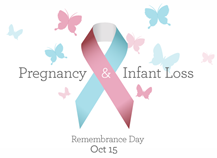 October has taken on a new meaning to me.  It used to be the month I celebrated my birthday and Halloween, but now I use it to bring awareness to pregnancy and infant loss.  October 15th is pregnancy and infant loss awareness day.   It's the day we honor not only Alex but, all of the babies.  Babies who were born sleeping, those who were carried but never held, those who were held but could not go home, and those who went home but could not stay.
In loving memory of Alexander Thomas.